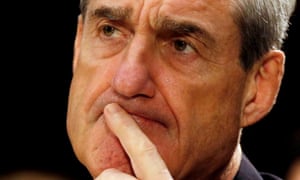 A grand jury investigation into Michael Flynn's foreign lobbying will be included in special counsel Robert Mueller's scrutiny of possible collusion between Donald Trump's associates and Russia, it was reported on Friday.

It emerged last month that a grand jury in northern Virginia is examining former national security adviser's work on behalf of a Turkish entrepreneur and has issued subpoenas to businesses that worked with him.

The findings will become part of Mueller's investigation, Reuters reported on Friday, an early indication of the extent of his reach as special counsel.
Source: Trump-Russia inquiry to examine grand jury findings on Flynn's foreign lobbying | US news | The Guardian